Welcome to our annual Inksgiving! Join us in our favorite tradition here at Tapas and give back to our wonderful community of creators.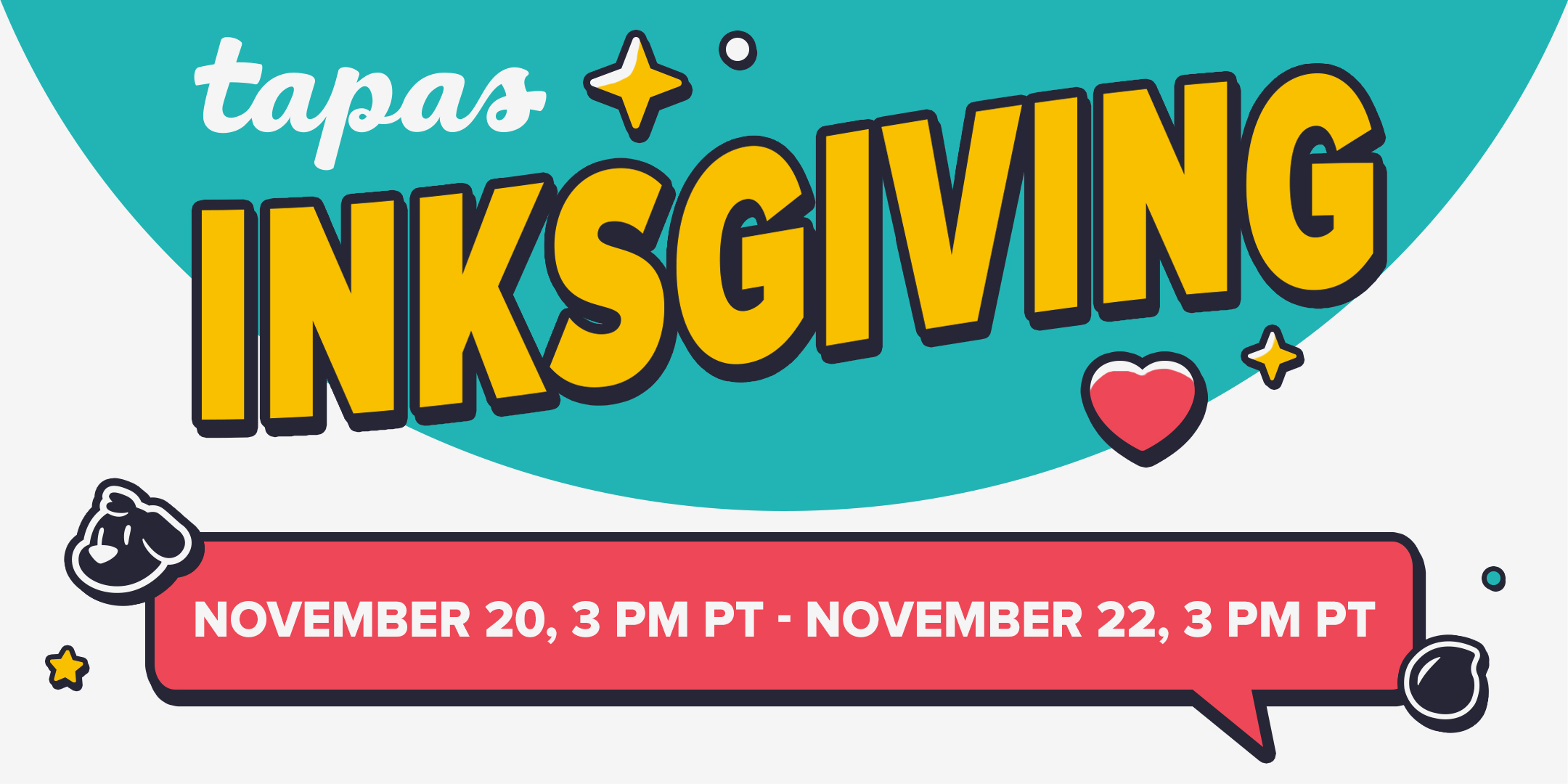 For 48 hours, starting from Monday, November 20th, 3 PM PT to Wednesday, November 22nd, 3 PM PT, every drop of Ink given to any creator on Tapas will contribute to the overall goal of 40 million drops of Ink. This is the week of Thanksgiving, save the date!
Make sure to wait until 3 PM PT on November 20th to start donating; any Ink given prior to this time will NOT count towards the goal.
For each goal we reach, Tapas will give back a certain percentage of the Ink* contributed by supporters. For example, if we hit our goal of 40 million drops of Ink, you will receive 20% of your contribution in Ink back if you supported, after 30 days!
*Ink used to unlock episodes will not count towards the overall goal, only Ink used to Support.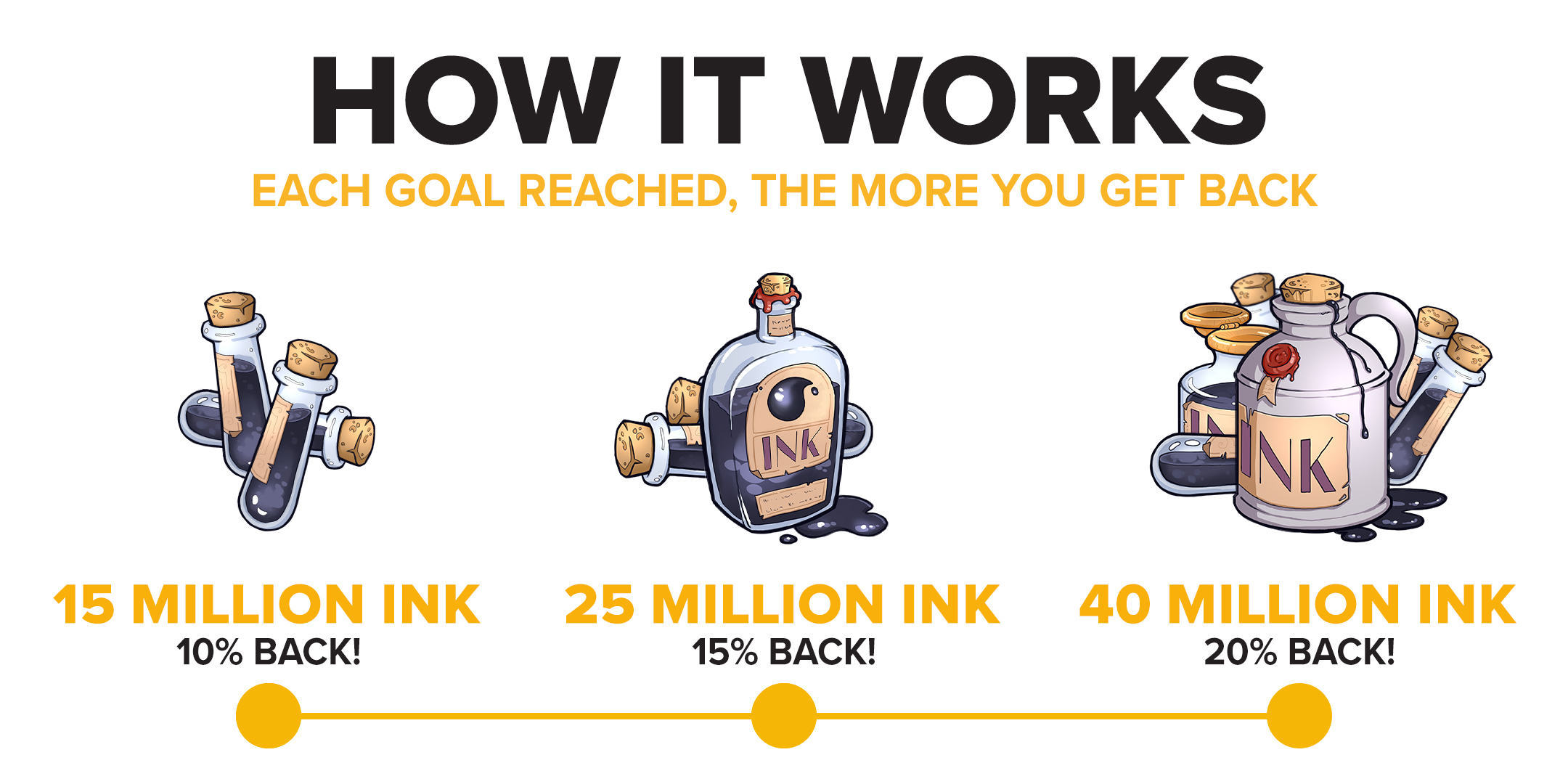 For more details on how Inksgiving works, please visit this Newsfeed article!
Be sure to join and follow our other social media channels for updates on our Ink milestone goals.
Instagram
|
Twitter
|
TikTok
|
Discord